Norman R. Yetman
---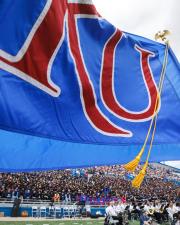 Biography
—
Professor Yetman (PhD Pennsylvania) has major interests in American society, in race and ethnicity, in the relationship between history and sociology, and in the sociology of sport. He holds a joint appointment with and currently chairs the American Studies Program at KU.
Education
—
Specialization
Race and Ethnicity, Comparative-Historical, and Social Inequality.
Selected Publications
—
Majority and Minority: The Dynamics of Race & Ethnicity in American Life (6th edition, 1999), Sociology: Experiencing a Changing Society (7th edition, 1997), and Voices From Slavery (also published under the title Life Under the Peculiar Institution, 1970; reprint edition, 2000).