Mary Zimmerman
---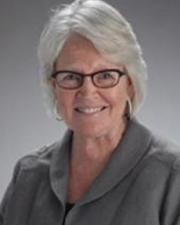 Adjunct Professor Emerita in Sociology
Professor, Ph.D. Program Director, Health Policy & Management
University of Kansas Medical Center
Contact Info
Student Center 5002
Medical Center, Kansas City
3901 Rainbow Blvd
Kansas City, KS 66160
---
Biography
—
Dr. Zimmerman received a Ph.D. in sociology from the University of Minnesota, which she followed with an NIH post-doctoral research fellowship in cardiovascular epidemiology. She spent several years on the School of Medicine faculty at the University of Minnesota - Duluth prior to coming to the University of Kansas in 1982 to help begin the Department of Health Policy and Management. Dr. Zimmerman is Joy McCann Professor for Women in Medicine and Science in the School of Medicine where she also directs the PhD program in Health Policy and Management. In addition to her Medical Center appointments, Dr, Zimmerman is a Courtesy Professor in the Department of Sociology and has affiliate relationships with the KU Department of Women, Gender and Sexuality Studies, Center for Global and International Studies, Institute for Policy and Social Research and Office of Aging and Long Term Care.  She founded and served as faculty director for the KU summer study abroad course, "Health Care and Social Policies in Sweden," which has been taught annually by the Departments of Health Policy and Management and Sociology for over two decades. Dr. Zimmerman has been active in professional service and leadership regionally and nationally. She was a Fulbright Scholar in Finland in 1990 and a 2000-2001 recipient of the W.T. Kemper Fellowship for Teaching Excellence. 
Education
—
Specialization
Medical Sociology, Social Inequalities and Gender Relations, Research Methods
Research
—
Comparative Health Systems and Social Policies, Medical Sociology, Social Inequalities and Gender Relations, Women's Health and Health Care, Research Methods
Dr. Zimmerman's research employs mixed methods and comparative research strategies to investigate the question:  How do cultures and social structures shape the organization and delivery of health and medical care, and, in turn, how do the resulting health care systems impact social inequalities in gender, class, age and race/ethnicity?  Current research projects include a national gender comparison of factors that explain the advancement of healthcare managers into top leadership positions, an outcomes analysis of the Swedish parental leave program, a cost-benefit evaluation of the Kansas Program of All-inclusive Care for the Elderly (PACE), and an investigation of pregnancy intentions and attitudes among women of child-bearing age with disabilities. She has authored two books and numerous journal articles.